Grow Your Revenue,
Automagically
Integrated Email Marketing Automation for Authentic (and Profitable) Relationships.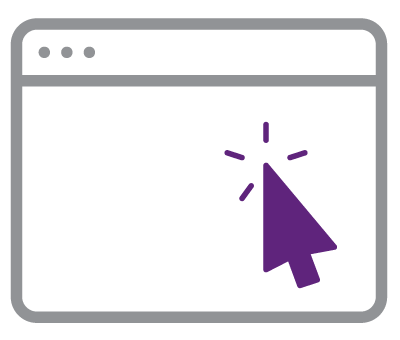 WEBSITE
BUILD ORGANIC ENGAGEMENT
ESP & CRM
VIEW ACTIVITY, SEGMENT & STRATEGIZE
EMAIL MARKETING
STRATEGIC TARGETING TO THE RIGHT AUDIENCE
Your Strategic Growth Partner
LMB DigiMarketing helps you attract, convert, and retain highly qualified buyers on autopilot with fully tailored, seamlessly integrated email marketing automation. It's all about authentic, highly profitable relationships, made simple. With every interaction, your prospects and customers are telling you what they want from you. So let us help you be a better listener, and deliver what the people want!
Our Founder/Owner, Laine Belcastro ("LANE-ee"), is a seasoned digital marketer with a knack for untangling technical and strategic knots. Since 2007, she's been a dual citizen of the MarTech and traditional marketing worlds, serving B2B and B2C clients in New York City, Atlanta, and beyond. Laine founded LMB DigiMarketing in 2015 with a mission to make highly effective marketing automation more accessible to growing businesses.
Learn more about what makes LMB DigiMarketing tick, why we're obsessed with using the right tech to build authentic relationships, and our Founder, Laine Belcastro.
Full-Service Email Marketing Automation
You have big goals for sustained growth, but you need a realistic plan… and expert execution. LMB DigiMarketing guides everything from strategy and systems to optimization and maintenance, so you don't have to worry about a thing.
Streamlined Strategy, Systems, Insights, and Execution
Maximize your marketing ROI with LMB DigiMarketing's full-service email marketing automation and integration. We'll take care of every step from strategy to execution, and give you the insights to inform data-driven business growth decisions.
Need some quick insights to boost your marketing ROI? Check out our insider tips on targeted email marketing, leveraging automation, streamlining systems, and more!
Articles
No, no, this doesn't mean that you get a vaccine if you work in MarTech, sorry. As if we haven't heard it enough, it's been
Articles
We need to do what we can to automate life to make things a little easier I don't know about you, but we could all
Articles
Is it networking season? It seems like that is all I've been doing lately I've also been hearing from a lot of people wondering how
Working with LMB DigiMarketing starts with a free 30-minute conversation about your unique needs and goals. Schedule a time now to get your customized recommendations!
Some kind words from our respected clients
Steve Gambill, Centegix
As a small but growing company, we needed the expertise to guide us in establishing highly effective marketing campaigns via Pardot. Laine was instrumental in helping us understand the platform's nuances while also being a sounding board for content, proper set-up, and deployment. Her help was essential in allowing us to capture critical information about potential customers we were targeting, and ways to analyze and follow up.
Rob Hannah, Chicago Yacht Works
Laine has been tremendous to work with for the last 3+ years. She interfaces with each of our departments and develops both departmental and company wide marketing campaigns and initiatives. She manages ongoing campaigns through Salesforce and Pardot and ensures that all of our customers as well as prospects are kept informed and connected to the Company. She also manages our social media and boosts relevant offerings when appropriate. LMB has been invaluable for Chicago Yacht Works!
Danielle Galiano, Galiano Consulting
Laine is a pleasure to work with. She has been incredibly responsive and proactive in managing various email marketing projects in different stages of completion. She has taken care to pay attention to every detail and really cares about the outcomes with her clients. I will continue to work with her and recommend her on future projects.